Looking for desert motorcycle Ride? Motorcycle riding in Dubai terrains is a thrilling activity. Dubai is a beautiful country to spend your vacations. The eye-catching beaches and skyscrapers buildings are the beauty of this country. But instead of spending your whole day shopping and sightseeing, there are many other things that you can do in Dubai like desert motorcycle riding and sky diving.
Whether you are a trained rider or a beginner, dirt bike riding is a perfect adventurous activity to do in the deserts of Dubai. Riding a motorcycle on challenging terrains such as dunes and rocks is a whole different thing from riding on hard and compact terrains. By doing the proper initial research, you can easily enjoy desert riding and dune bashing without having any professional skills.
As a beginner or first-timer, you don't need to buy the desert motorcycle to get your dose of adrenaline. You can easily avail the motorbike rental service in Dubai at a reasonable price. A lot of companies are offering desert motorbikes on rent, and some also offer prior training to help beginners.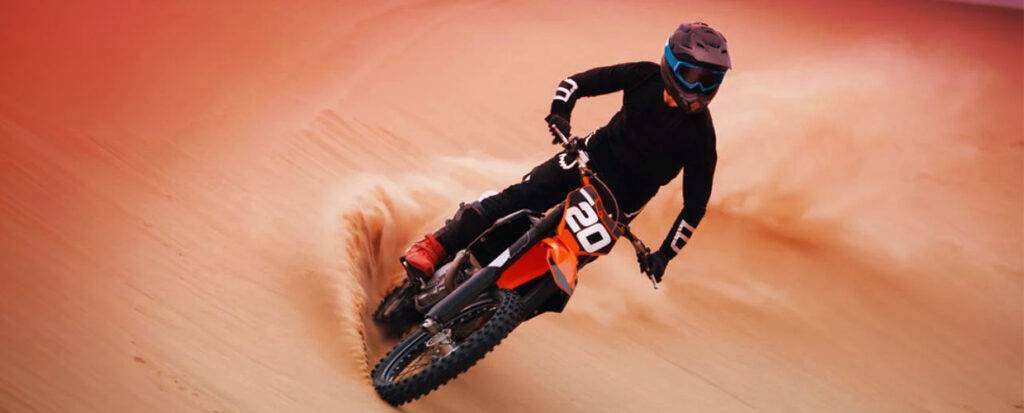 Safety Tips for Desert Motorbike Ride
No doubt desert is a fun place to ride the motorcycle, but it could also be dreadful if you ignore critical considerations. Some of the essential tips that will facilitate you make your experience more enjoyable, and save you from conventional challenges are mentioned below for your help.
Your Fitness
This is undoubtedly the most important tip. Riding on the loose terrain in hostile weather of Dubai is a challenging task and completely tiring physical activity. For an enjoyable experience, your physical fitness is inevitable because, during riding, you have to utilize your legs most of the time.
Balancing and picking up the bike when it is stuck in the sand at some places is highly exhausting and requires a lot of strength and a proper fit body. So before you decide to explore the off-road riding and dune bashing in Dubai, make sure that your body is ready for the expected challenges.
Frequent Practice
You often listen to "Practice makes a man perfect." During off-road riding, you have to face a number of challenges if you have never done it. In the desert, you have to face extreme weather conditions, rocks, and dunes that will be like a horrible dream for you if you have never practiced across a similar path. Before taking on the desert, you can practice motorbike riding across the beach.
Take your time to practice before riding on the Dubai deserts. Some motorbike rental companies also provide some initial training. Furthermore, you can also take help from some videos related to training available on the internet.
Must carry water
Newbies, in their excitement, often neglect this point, but you should never underestimate the desert sun. Extreme sweating, thirst, and dehydration can put your health in danger during this physical activity. In the dry and scorching weather of the Dubai desert, you need plenty of water to save yourself from dehydration; otherwise, you will have to slow down or stop to save your life. You can also carry some energy drinks or juices in your bag pack.
Cover Yourself Properly
Exposure to desert heat can cause skin burns and dehydration. The right attire can provide total coverage to the body and keep you cool. Wearing a helmet protects your head from direct sun exposure. The proper and breathable dress keeps your skin safe and comfortable during the riding. You can also wet your clothes for an extra cooling effect.
Do Proper Research
Before taking off on a risky adventure, it is highly recommended to do proper research about your destination. Researching the local rules and local weather will give you an idea about the expected challenges. It is better to learn about the type of motorbike you will use during the desert adventure.
Moreover, abrupt sandstorms can also occur; therefore, a proper plan can help you to handle stressful situations. Do thorough research about everything you need to know, and don't forget to adjust your desert motorcycle according to your needs and comfort.
Final Words
Desert motorcycle riding is not an arduous task unless you prepare yourself completely for the expected challenges. Keep in mind that your safety is the most important thing, while detailed research about your destination's weather, roads, and rules leads to the success of your desert exploration.