Motorcycle Rental in Dubai
Experience the Ultimate Adventure with Our Motorcycle Rental Services in Dubai Desert Safari
THRILLING MOTOR BIKE TOUR SERVICES IN DUBAI FOR YOU
DIRT BIKE SERVICES IN DUBAI
ALL OUR DIRT BIKE TOUR INCLUDE bike safety
Gears

experience tour
guides best maintained
bikes snacks & refreshments HOTEL PICK-UP/
DROP-OFF SERVICE Solo & Group
Booking
ALL OUR DESERT SAFARI RENTAL INCLUDE

bike safety
Gears

experience tour
guides

best maintained
bikes

snacks & refreshments

HOTEL PICK-UP/DROP-OFF SERVICE

Solo &
Group
Booking
RENT A MOTORCYCLE IN DUBAI AND UNLEASH YOUR WILD SIDE
We welcome you to explore the golden desert of Dubai on the back of our well-equipped and maintained Motorcycle Rental Dubai services. Whether you are an experienced rider or a beginner, get the ultimate chance to ride with exciting twists as you speed down the dune and trails of Dubai desert.
Our Motorcycle Rental Dubai service will give you the ultimate chance to explore the Arabian Desert like never before. You will dress up in safe motorbike tour clothes, and we will equip you with helmet, boots, as well as protection kits. Our expert tour guides will give you all the safety instructions and gadgets. Our tours will take you over the dunes, desert trail, and mountains as per your riding experience. Turn in the air, make twists, and do jumps along the desert. A spine chilling adventure awaits you! So hurry up and rent a bike in Dubai now. Call us at +971-54-566-5422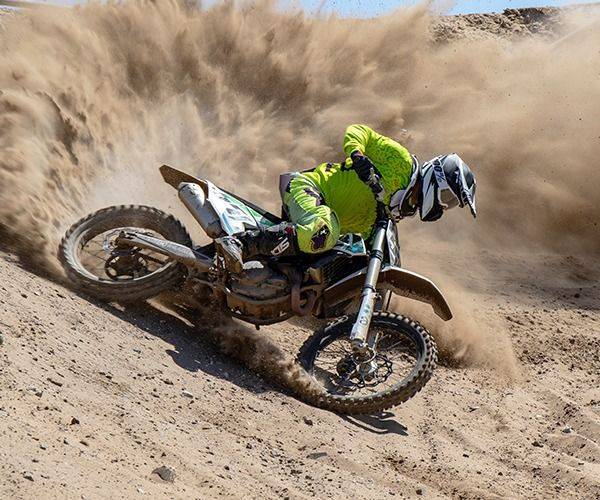 De ophaal locatie kunnen ze verbeteren maar het is echt een top service vriendelijke mensen en goede prijzen voor de kwaliteit die ze leveren
Absolutely amazing service and response. From booking to completion everyone was really helpful Sohaib looked after us all the way 5 stars! Thank you
Alexander Schwenker
2023-11-22
Very great and exciting trip. We had a really good time with Shoaib and Aamir. Both took really care of us and we could enjoy the ride and also the event. Very great! We will come back ! Thanks guys !
Murtaza Mustafa
2023-11-20
Called the number, and decided the price. Reached the meetup point, a driver picked us up and took us to the camp. Selected the buggys, and a tour guide accompanied us through the desert. We informed the guide that it was our first time riding an ATV, and he was very attentive throughout. All in all, they delivered what they committed.
Davids Neikens
2023-11-18
Very good experience, recommended to everyone
Pascal Schmidt
2023-11-15
I rented two Polaris Turbo buggies for 2 hour guided tour through the desert. First of all, the vehicles were in top notch condition, they looked fresh out the factory. Shohaib was our guide. We had never done this so it was important to get a decent introduction to dune bashing. We got picked up by their driver Naeem who was very pleasant. All in all, we very much enjoyed our time and we will come back for sure.
Such a cool experience !! full of adrenaline, great team and good organisation, we recommended 100%!!
Fantastic experience. Buggy guide is friendly and very helpful. Would definitely recommend!!
Davide Mangiaracina
2023-11-10
Very huge experience
Joel Calzolari
2023-11-10
Esperienza magnifica, adrelina pura con i buggies turbo, staff gentile molto disponibile Poco consigliato ai deboli di cuore, scherzi a parte da fare per forza se vi trovate a Dubai
To ensure you have a great time as you choose Motorbike Rental Dubai
Rest assured, with us you will be safe. We provide you with the best safety equipment that will protect you from head to toe as you go on a Motorcycle or Quad bike rental.
The helmet we provide is made of high quality glass, and impenetrable material to keep your head safe in case of a motor crash.
We will also provide you with arm and wrist gloves, which should protect your hands in the case of a fall.
Whether it is a motorcycle rental tour, or any other, our body protection kit will offer complete protection of the collarbones, and any vulnerable places that may be affected in the event of an accident. Your knee will stay safe in plastic knee guards. We also have motocross boots, made of heavy leather.
Rental Dubai Tour with us